AIVC – Artificial Intellinget Voice Control
Um dos principais diferenciais do iPhone tornou-se o SIRI, sistema que interpreta comandos de voz e realiza as ações ditadas por você.
Alguns aplicativos já tentaram fazer o mesmo no Android, mas até agora eu não tinha achado nenhum que tivesse um desempenho tão bom quanto o AIVC, realmente incrível.
Apesar de ser em inglês e alemão não é tão difícil executar os comandos básicos, como fazer ligações, abrir aplicativos ou realizar buscas na internet.
No aplicativo AIVC Alice é sua assistente pessoal. Alice pode ajudá-lo a fazer as coisas de maneira rápida e fácil.
Com Alice, temos um assistente útil na mão, que compreende mais do que apenas comandos.
Se você tiver uma boa fluência no inglês pode ter até uma conversa com Alice, dar-lhe instruções ou pedir termos gerais de informação.
Atualmente Alice atende as seguintes funções:
Ligações, SMS, Email, Tranduções, Navegação GPS, Alarme, Timer, Abrir aplicativos, Usar a Calculadora, Facebook, Buscas na Internet, Previsão do tempo, Busca de imagens e várias outras funções.
Alica já sabe muita coisa e está constantemente aprendendo novas, veja alguns exemplos na lista abaixo:
– Do I need Sunglasses?
– How far is it from New York to San Fransisco?
– Director of Inception
– Show me my pictures
– How's the weather?
– Call John Smith
– Send a message to John i'm coming later
– Wake me up in half an hour
– What is 5 + 7 * 3
– How many contacts do I have?
– How many songs do I have?
– Set Timer for 20 seconds
– What's the definition of aspirin
– Translate into german hello how are you
– Start WhatsApp
– What is 5 meters in miles
– Do you know Barack Obama
– Navigate me to the next McDonald's
– Make the light on
– Show me New York on the map
– How many contacts do i have?
– Post on Facebook what's up?
– Search for pizzeria in New York
– Who is Angela Merkel?
– Mute / Silent
– Navigate to New York
– What is the capital of Germany
– How many people live in Berlin?
– How old is Rihanna?
– When is her birthday?
– Show me a picture of Michael Jackson
– etc…
Veja abaixo algumas imagens do aplicativo AIVC:
Gostou do aplicativo? Aproveite e faça o download da versão Pro no link abaixo: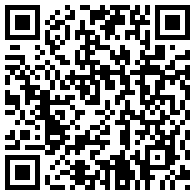 Agora basta sair que nem um louco falando inglês com o seu celular onde você estiver. Só vai da a galera no "The book is on the table" por ai.
Abraços a todos.
Android Zone.